ProTherm Industries carries several thousand products in our warehouse, and we are authorized dealers for several manufacturers. We also design and build numerous heating elements, heated hoses and control panels. A lot of our products are custom order and require some lead time to fill your order, but we have some items available 24 hours a day on our e-commerce site heatingelementsplus.com.
Browse through our website for the products you require for your application. Contact us if you need assistance, and there is also a search bar in the upper right corner. If you can't find it, call us and we will help you find it.
Heat Trace Products


We stock several thousand feet of heat trace cable, heat trace controllers and installation accessories. We can assist you in designing a heat trace system for freeze protection or for process heating. We carry self regulating heat cable and constant wattage heat cable. You can also order heating cable on our e-commerce site.
Be sure to check out our custom built, heat trace cable control panels. We also carry a full line of controllers for roof and gutter freeze protection, and controllers for heated sidewalk and driveway systems.
We stock heat trace power connection and end seal kits.
Melt Pressure Products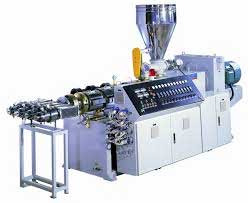 ProTherm sells accurate and reliable measurement and control equipment for the plastic extrusion and blow mold industries.
We can supply your needs with items such as melt pressure transducers that are completely compatible with competitor's models giving you flexibility and cost savings. Whether your needs are for fluid filled, pushrod design, or food grade applications, we have it.
Our Transmitters are interchangeable with competitors, standard 6-pin connectors, and come in either mercury filled, mercury free, fluid filled or NaK filled for food grade use and will work flawlessly with just a 0.5% combined error and 80% output calibration.
For monitoring your injection or blow mold operations, we carry a complete line of  melt pressure gauges in either digital or mechanical designs. Both come with standard Thread (1/2-20UNF) and have large, easy to read displays.
Industrial Heating Elements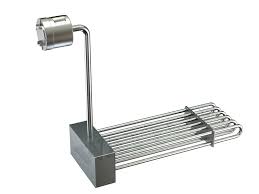 ProTherm is a premier provider for industrial and commercial heating products, from small heating elements to packaged process skid systems.
We provide a wide range of electric heating elements for industrial and process applications.
We also sell heated hoses, drum heaters, tote heaters, tank heaters and silicone rubber heating pads and blankets.
So, if you're needing a band heater, cartridge heater, bolt heater, coil heater, runnerless mold heater, cast-in heater, flanged immersion heater, circulation heater or a formed and finned tubular heater, ProTherm has them.
We are your source for process heating products to freeze protection!